ESA training on ECSS is scheduled as stated below. Pending on availability, participation from ESA member states, from both Institutions and Industry is ONLY possible if the request is done via the respective National Space Agency or Office.
National Space Agencies or Offices of ESA countries interested in this training, for their own personnel, their national institutions, or for personnel from their Industry, shall email ESA Standardization-Training@esa.int with the subject line "ECSS TRAINING REQUEST".
Please be aware that requests from other than National Space Agencies or Offices from ESA countries will not be responded.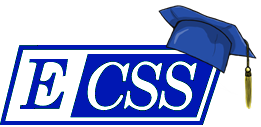 Training Schedule for 2017
Training in ESTEC – Noordwijk, The Netherlands
at ERASMUS Auditorium (room Na052)
Session 1 (March 2017)
14 Mar (Tue)
Morning (9:00-12:30): Level 1 — Afternoon (13:30-17:00): E10 (System Engineering)
15 Mar (Wed)
Morning (9:00-12:30): E40 (SW engineering)  — Afternoon (13:30-17:00): Q80 (SW PA)
16 Mar (Thu)
Morning (9:00-12:00): Project Management  —  Afternoon (13:00-15:00) :E70 (GSO)
The first five modules of these sessions will be broadcasted via livestream. The livestream page is now available at: https://livestream.com/ESA/ECSS-Training-Live
More detailed information can be obtained from the ESA SME portal.
Session 2 (June 2017)
19 Jun (Mon)
Morning (10:30-13:00): Q30 (Dependability) —  Afternoon (14:00-17:30): Q10/20 (PA/QA)
20 Jun (Tue)
Morning (9:30-12:00): Q40 (Safety) —  Afternoon (13:00-17:00): Q60 (EEE components)
21 Jun (Wed)
Whole day (9:30-12:30 and 13:30-17:00): Q70 (Materials, mechanical parts and processes)
Session 3 (Oct-Nov 2017)
31 Oct (Tue)
Morning (9:30-13:00): E20 (Electric) — Afternoon (14:00-17:30): E31 (Thermal)
1 Nov (Wed)
Morning (9:00-13:00): E32 (Structural) — Afternoon (14:00-17:30): E33 (Mechanisms)
2 Nov (Thu)
Morning (9:30-13:00): E60 (Control engineering)  —  Afternoon (14:00-17:30): U10 (Space debris mitigation)
Training in ESAC – Villafranca del Castillo, Madrid, Spain
29 May (Mon)                                                               Afternoon: ECSS Level 1
30 May (Tue)     Morning: E40 (SW engineering)  —  Afternoon: Q80 (SW Product Assurance)
Last update: 22 September 2017